Get your Business Started
STEP BY STEP GUIDE
---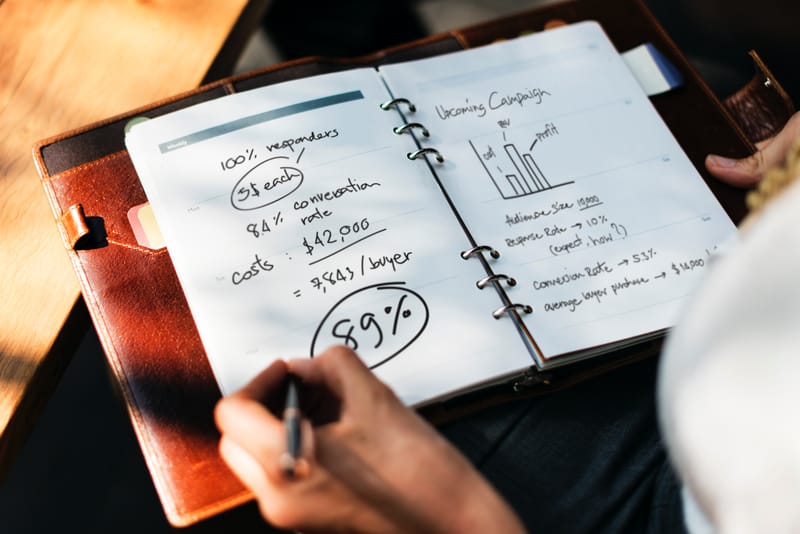 ASSES YOUR FINANCES
Quite simply do you have the money it is going to take to develop and promote your idea?
HOME BUSINESS REGULATIONS
How to start a small business from home. Council permits for a home-based business.
GET REGISTERED
Register your business name with ASIC and apply for an ABN. What about GST?
DEVELOP SYSTEMS
Before you offer your product or service to the world ensure you have all your systems in place.
MARKETING PLAN
It doesn't matter how great your product or service is if no one knows it's there your not going to make a cent.
ACCEPTING PAYMENTS
Accepting credit cards and payment options online
CREATE A LOGO
Every business needs a logo even if it is a simple one
CREATING A WEBSITE
Want a great looking website but don't want to commit to monthly fees? Don't have any web-building skills?
GET ON GOOGLE
Make Sure Your Business is Found on Google
DESIGNING GREAT ADS
Not Creative? Don't have the money for a graphic artist? Design great looking ads for free with no skills required.
FREE AND CHEAP ADVERTISING
There are a few places online you can promote your business without spending a fortune.
EMAIL MARKETING
An ever-increasing number of businesses have moved away from a traditional printed subscriber magazine to digital media, such as email newsletters.
GET ON SOCIAL MEDIA
We all like to be liked but in business it's essential.
CREATING VIDEOS
There are a range of places you can create great video with no experience.
YOUTUBE MARKETING
3.25 billion hours of video are watched each month





Follow these simple cost effective ways to market your teeth whitening business and you'll be getting clients in no time!



TELL YOUR FRIENDS
The simplest of all marketing. Make sure your friends know you are offering teeth whitening and offer a mate's rates discount. Ask if they know anyone who might be interested. Post and message on Facebook and even text your friends to let them know. There's nothing like word of mouth!


HAND OUT BUSINESS CARDS AND FLYERS
It's obvious but always carry business cards and flyers. Hand them out at any opportunity.


HAVE A PARTY
Introduce your new teeth whitening business with a party for your friends and their friends. You can introduce what you are doing and have fun at the same time. Make sure you plan your presentation and provide compelling information like the great results that can be achieved and how safe the treatment is. Do a demonstration treatment on a guest and take bookings. You may even show our promotional video






MAIL BOX DROP
Whether by hand or using a company ensure your local area knows about the product or service you are offering. This can be a great method of advertising for local businesses.


GOOGLE LOCAL BUSINESS LISTING
Claim, verify, and update your Google Local Business listing. This is extremely important. Google Local Listings have been absorbed into Google+, so be sure to manage your Google Local Listing.


BUILD A GOOGLE+ PAGE
Build a Google+ page for your business and follow businesses that are related to your teeth whitening or beauty. Share informative and relative content and link to your profile from your website. You should also consider allowing users to +1 your content on a page by page basis.


CONNECT WITH YOUR LOCAL SALONS
Setting up joint benefit with local salon can help you reach potential customers. Whether you ask to leave brochures, exchange referrals or rent some space this can be a huge benefit to your business.


NOTICE BOARDS
Community notice boards are a great way to let your area know about your teeth whitening service.


BUILD A FACEBOOK PAGE
Build a Facebook Page and work to engage those that are interested in your product or service. Facebook is so much more robust than it ever was! Create groups, events, and photo albums. Link to your Facebook profile from your site and allow visitors to your site to like and share your content. LEARN MORE



START TWITTERING
Start Twittering or start doing it much better than you are now – it's a great way to network with like-minded individuals.


PINTEREST
Pinterest is hot right now. If you have visually stimulating content that is relevant to the site's demographic, you can find great success right now. Be sure you're using solid practices for marketing on Pinterest as you get started. Pin everything!


START BLOGGING
Start a blog or comment on others blogs. There's nothing wrong with getting the basics of blogging down by using a free service from Blogger or WordPress. You can offer all kind of beauty tips to keep readers engaged.
Comment on blogs and offer original, well thought out, sensible information, opinion and help that are relevant to your website's topic and be sure to leave your website details. Even if a nofollow tag is attached, you could gain a bit of traffic and some credibility as an authority on the subject matter. This is not blog comment spamming, this is engaging in a conversation relevant to your website's topic.


YOUTUBE
Create a promotional video, make a slideshow of your products or record an original how-to video and upload to YouTube. Be sure to optimize your title and descriptions. Once it's uploaded, write a new page and embed the video on your own Web site. Add a transcription of the video if possible. Share your video on Facebook






ADVERTISE WITH DIRECTORIES AND BUSINESS LISTINGS
Below are some free websites to help you increase the exposure of your teeth whitening business. Gumtree is probably the best so make sure you have a great listing and use our promotional ads GET ADS HERE






Best Free Listings
www.google.com/local/business/add
www.trulocal.com.au
www.gumtree.com.au
www.adsolutions.yp.com
www.hotfrog.com.au
www.geeewizzz.com.au
www.livepages.com.au
www.dlook.com.au
www.localbusinessguide.com.au
www.aussieweb.com.au
www.startlocal.com.au